What Is Your Business Really Worth?
Topic: Managing Business
• What are the most important things to consider in valuing a business? • What can you do NOW to enhance the value of your business? • The good the bad and the ugly – real stories of business valuations!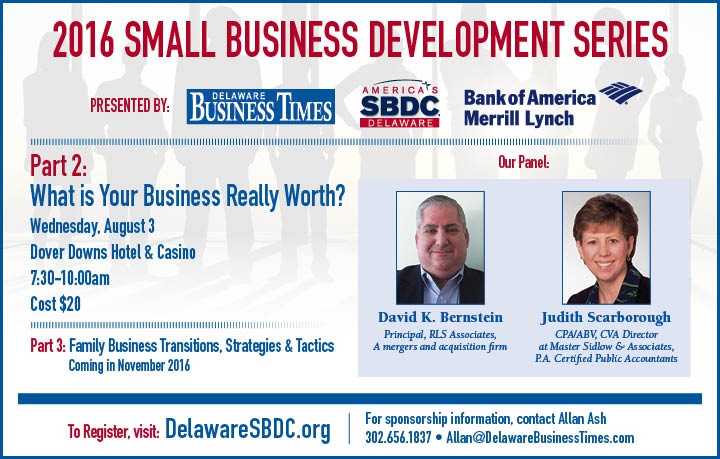 Fee: $ 20.00
Payment is required in order to confirm registration.